About Us
Books for the heart, soul and mind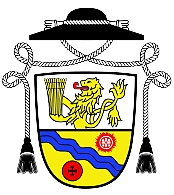 The name Millstream comes from the device on my coat-of-arms, received from the Emperor Ferdinand II of Austria in 1632. The meaning is one which gives life, as water gives life, but more than this the water gives energy to the mill to grind the corn to make bread, again a source of life. Millstream inspires the production of books especially for the nourishment of the mind, heart and soul.
Quotes
Reading gives us someplace to go when we have to stay where we are. –Mason Cooley
I think of life as a good book. The further you get into it, the more it begins to make sense. –

H

arold Kushner

Great books help you understand, and they help you feel understood.–John Green
There is a great deal of difference between an eager man who wants to read a book and the tired man who wants a book to read. –Gilbert K. Chesterton
A book is a dream that you hold in your hand. –Neil Gaiman
A book is the only place in which you can examine a fragile thought without breaking it. –Edward P. Morgan
Poem
Beautiful streamlet! how precious to me
Was the green-swarded paradise watered by thee;
I dream of thee still, as thou wert in my youth,
Thy meanderings haunt me with freshness and truth.
I had heard of full many a river of fame,
With its wide-rolling flood and its classical name;
But the Thames of Old England, the Tiber of Rome,
Could not peer with the mill-streamlet close to my home.
Full well I remember the gravelly spot,
Where I slyly repaired, though I knew I ought not;
Where I stood with my handful of pebbles to make
That formation of fancy, a duck and a drake.
The Old Mill-Stream by Eliza Cook